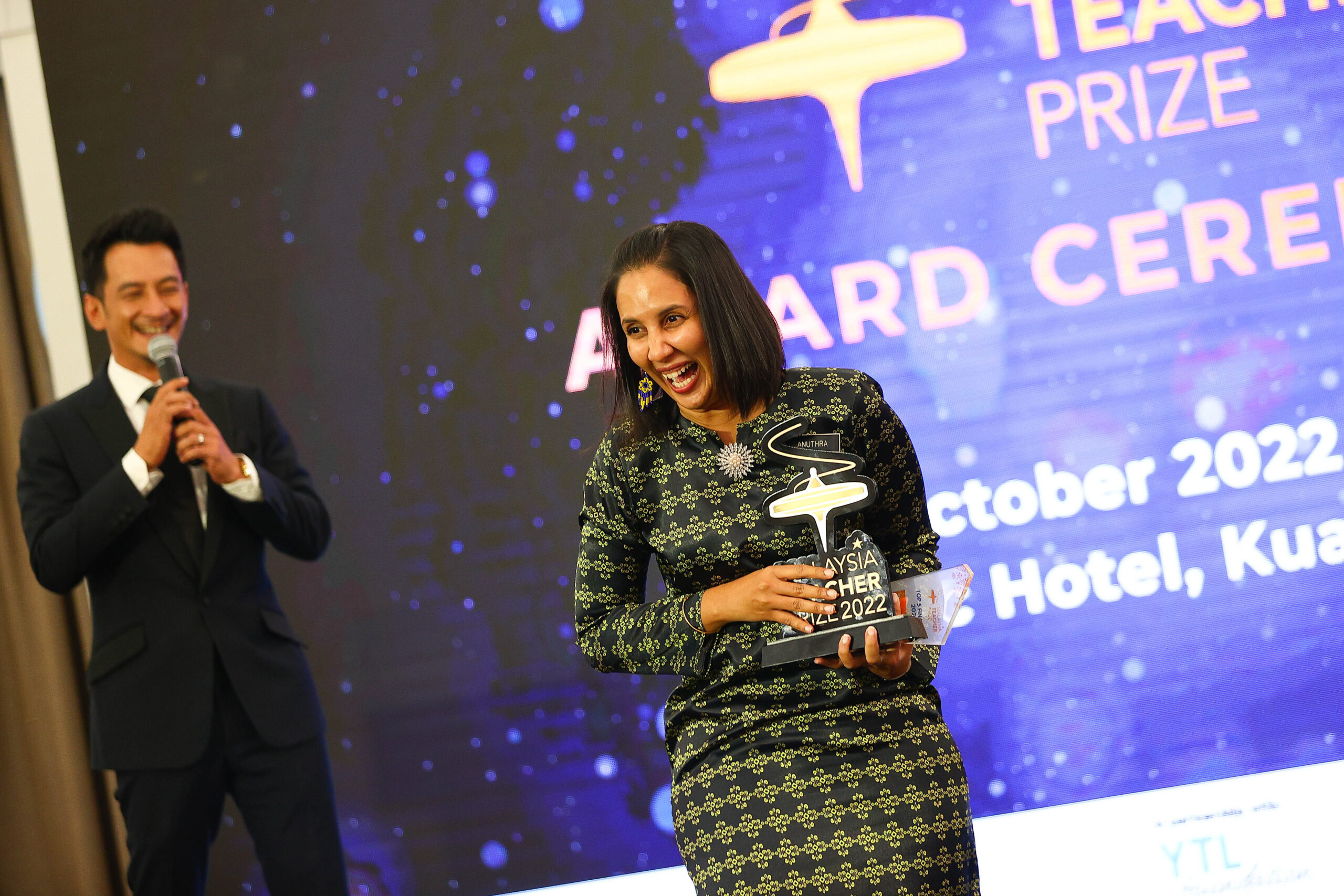 SMJK Chung Hwa Tenom, Sabah
Cikgu Anuthra is the winner of the Malaysia Teacher Prize 2022. She is a Chemistry teacher from SMJK Chung Hwa Tenom, Sabah. The success of one of her students, Brenda, inspired Cikgu Anuthra to continue her efforts and hard work for the betterment of the community in Tenom. She developed a few innovations to assist her teaching, including the gamification method. The impact could be observed when SPM Chemistry became one of the top ten subjects with excellent results in Sabah. Cikgu Anuthra's faith in her students gave them the freedom and the opportunity to choose their path, and he believes every student has the potential and chance at innovation. Her efforts and trust were proven when her students won multiple innovation competitions. Since then, Cikgu Anuthra has decided to spread their wings and maintain the change she's been working on for so long.
She is also the founder of Tenom Innovation Centre (TIC) which started when she ventured into the world of robotics alongside her friend by training 24 students for the Young Innovators Challenge. This then grew into TIC which currently involves 12 teachers and 40 mentors from various secondary schools. To date they have conducted more than 40 workshops and training sessions and have upskilled more than 2000 teachers and students in coding and robotics. Cikgu Anuthra hopes to utilise the prize money to expand TIC and build a 'Pedalaman Makers-Hub' which will connect four districts in Pedalaman Sabah.